Parasite Prevention & Control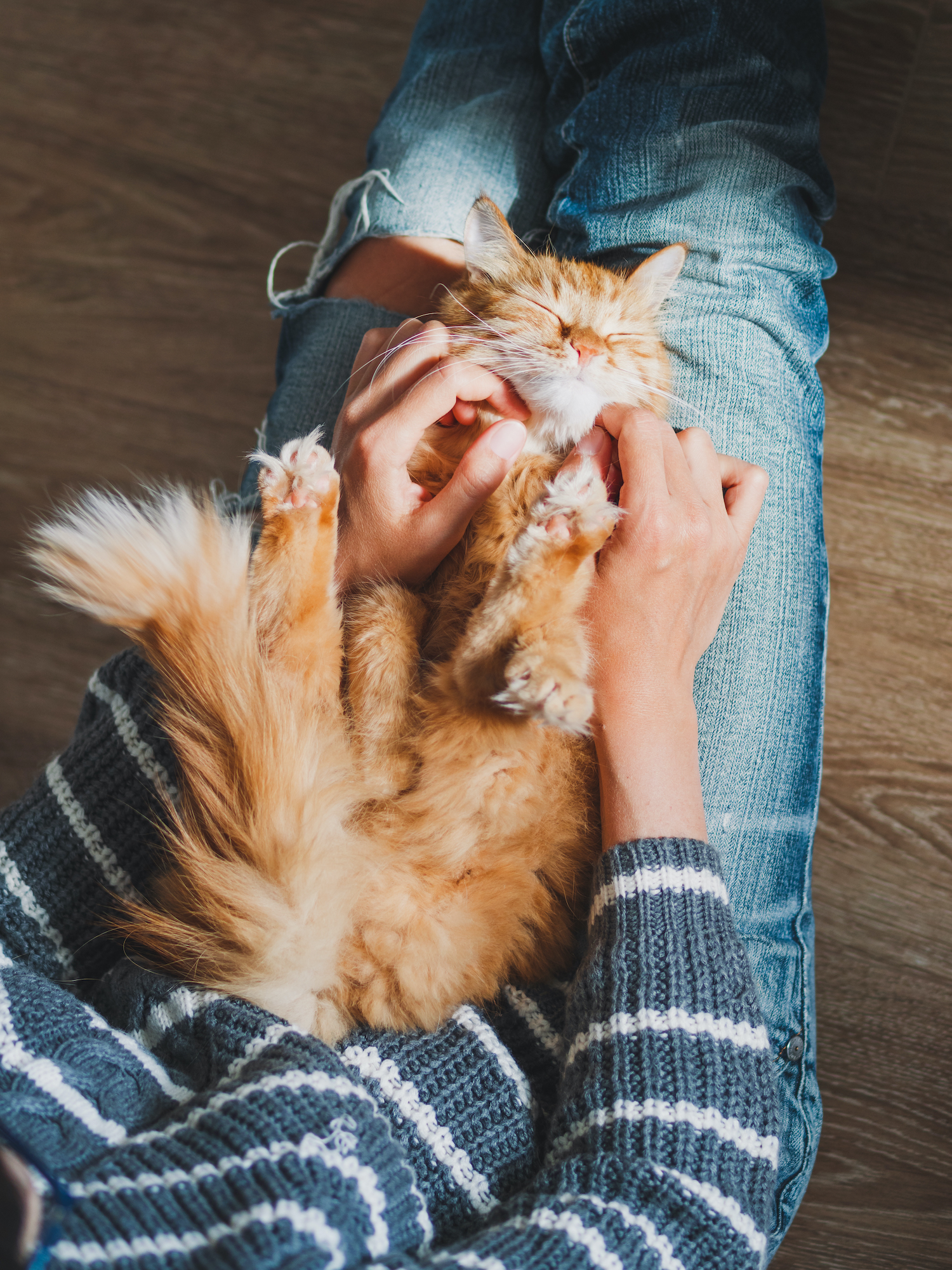 Intestinal Parasites, Heartworms, Fleas & Ticks Oh My!
There was a time when parasites like fleas, ticks, and roundworms were considered mostly a nuisance. Now, however, we know that parasites can cause serious illness and even death in pets. For example, ticks can transmit infections like Lyme disease, and fleas can transmit tapeworms and Bartonella – the bacteria that causes "cat-scratch fever" in humans. Another type of parasite, called a heartworm, is transmitted by mosquitoes. Heartworms live in your pet's lungs and heart, causing damage to these organs, and sometimes even death. Intestinal parasites, like roundworms and hookworms, also threaten pets and are even transmissible to humans.
You may not always be able to tell if your pet has parasites. Fleas can hide under your pet's fur, and some ticks are very tiny (only the size of a pinhead), so they are very difficult to find. Intestinal parasites like roundworms can cause diarrhea and other problems, but many infected pets don't show any signs of illness at all.
Fortunately, we can recommend tests to tell if your pet has parasites. We can also examine your pet for evidence of fleas, ticks, or other parasites. Our expert staff can recommend medications to help control fleas, ticks, heartworms, and intestinal parasites. Preventing parasites in your pets also helps protect children and other family members, so let's work together to protect your pets and family.
Veterinary examinations and parasite testing are important ways to protect your pet's health. Let our knowledgeable staff provide you with a comprehensive parasite control program. We can recommend a schedule for parasite testing, discuss what signs of parasites you can look for at home, review ways to control parasites in and around your home, discuss treatment options if your pet has parasites, and recommend ways to control and prevent parasites in the future.
Parasites are not just a nuisance. They can carry serious diseases that affect your pet's overall health and longevity. Let us help you protect your pet. Call today to find out how!
WARNING: many over the counter flea and tick medications can be dangerous to your pets! While most pets can use these safely, a significant number of animals become violently ill after applying some of these inexpensive Frontline/Advantage knock offs. If your pet starts salivating uncontrollably, twitching, becomes disoriented, or becomes listless after applying any of these products, wash the pet immediately and seek veterinary care as soon as possible.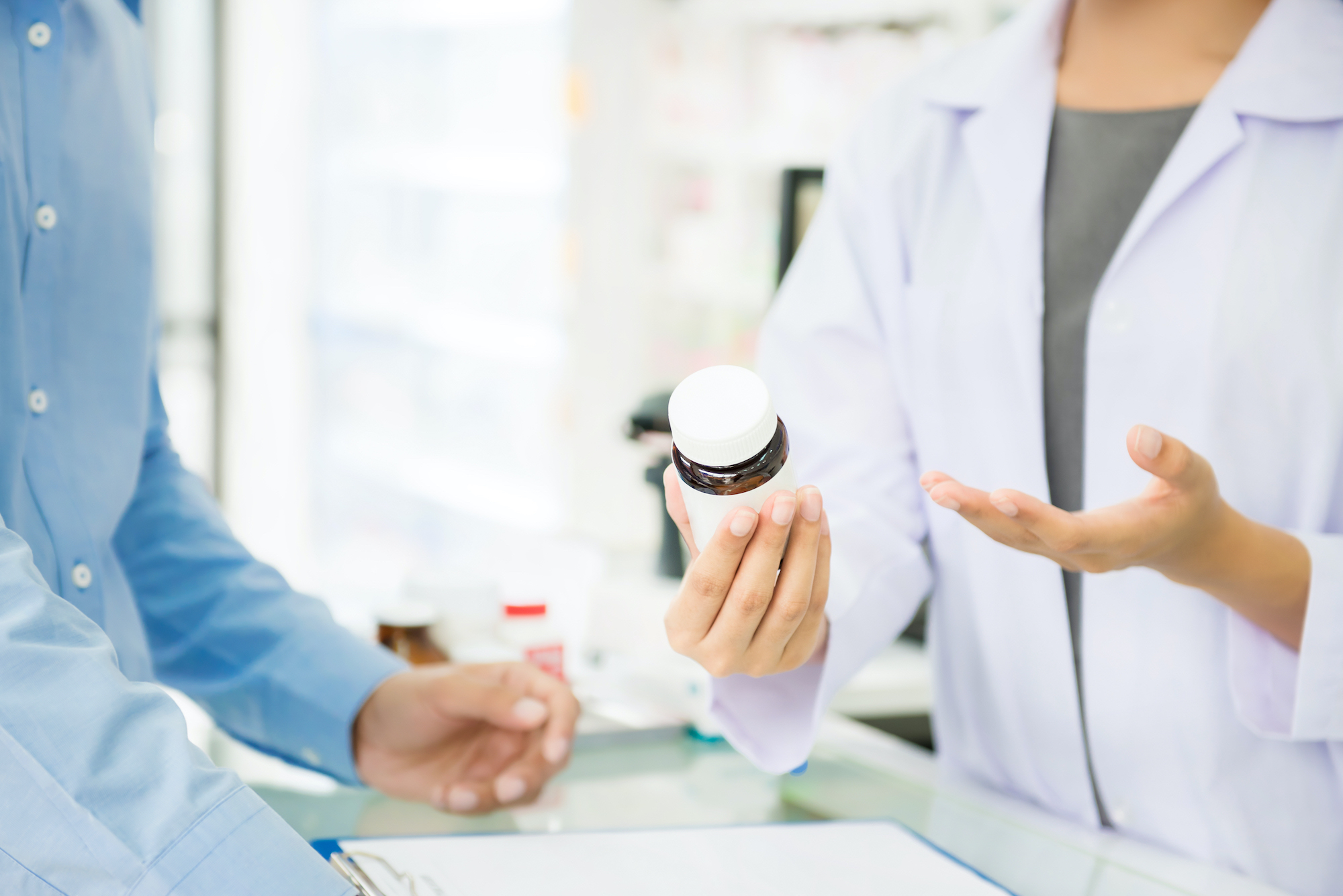 When considering options for purchasing medication, pet owners have many choices, including online pharmacies and mail-order catalogs. But where can you truly get the best value for your money? Who can offer you the most reliable and personalized service? Who has the most complete medical information on your pets, and the ability to anticipate drug interactions or other problems that can result from inappropriately administering medication? Before you purchase your next prescription or medication refill, ask us about our fully stocked pharmacy.
You and your pet will benefit from our well-stocked pharmacy. We maintain a large inventory of veterinary pharmaceutical products and medications, including flea, tick, and heartworm preventive products. You can rely on us whether your pet requires medication for a chronic medical condition or needs short-term medication while recovering from an illness, injury, or surgery. When you purchase medications from our pharmacy, you can rest assured that your pet's medications were obtained from safe, reliable sources and stored under optimal conditions. Our trained staff will fill your prescriptions with care as well as attention to detail and your pet's specific needs. You can count on us to provide you with accurate information about your pet's medications, including proper dosing information, and to alert you to any potential drug side effects or interactions. We are also here if you experience any problems with your medication after you return home. Help is only a phone call away!
If you want to be sure to get the most value for your dollars, as well as convenience and the best customer service, call us for your next prescription or medication refill. We are pleased to provide our clients with a fully stocked pharmacy, and we stand behind every product that we dispense.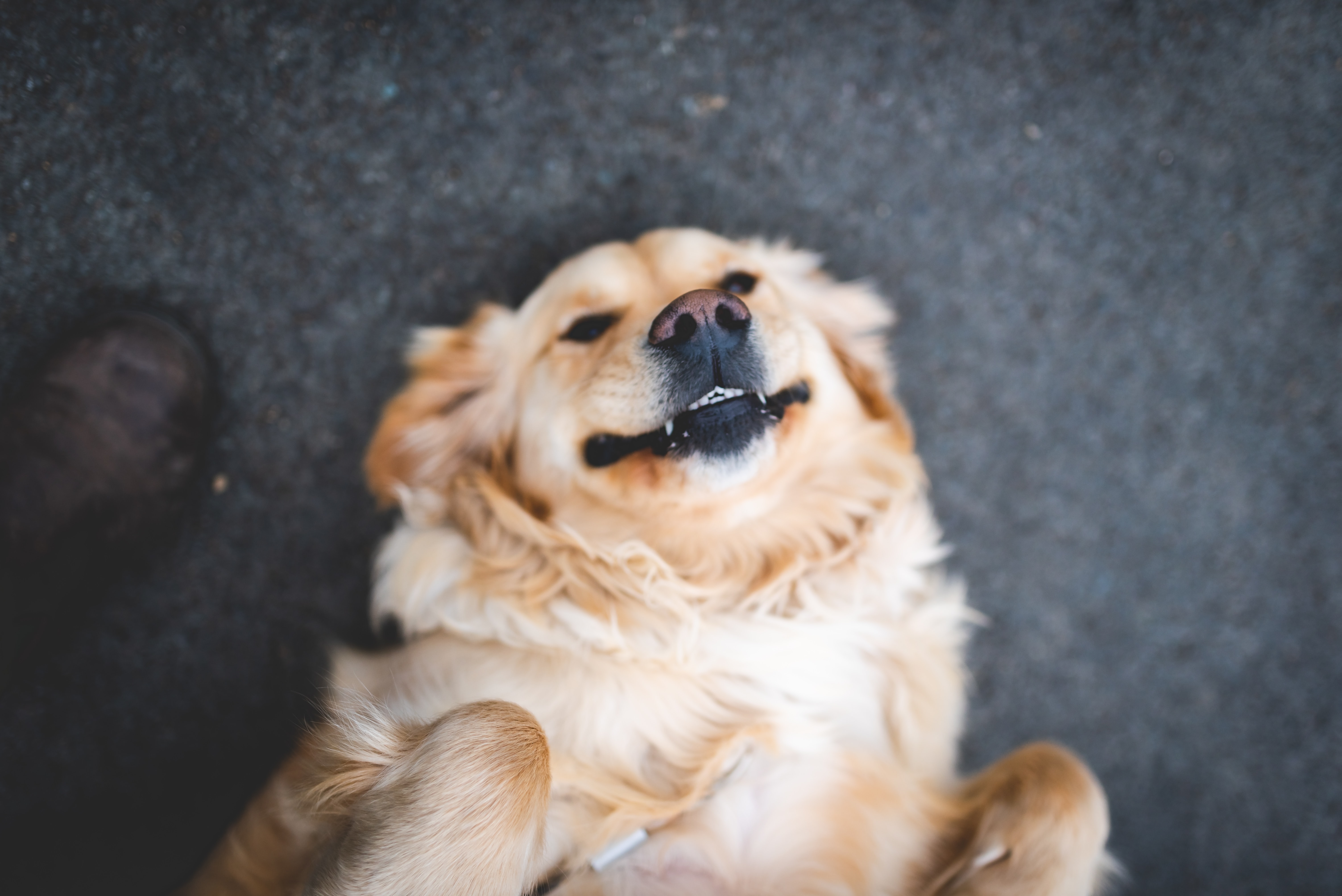 Help Join the Fight Against Dental Decay
Our pets can't tell us when they have a sore tooth. With today's busy schedules sometimes pet owners (even veterinarians and staff) don't notice that our pets haven't been eating as much, or are having trouble chewing. That is where our Dental Program can help. Having your pets teeth examined annually and cleaned regularly can significantly improve their quality and length of life. We can also help you learn some home dental care. Give us a call and we will be glad to answer any questions or concerns you may have.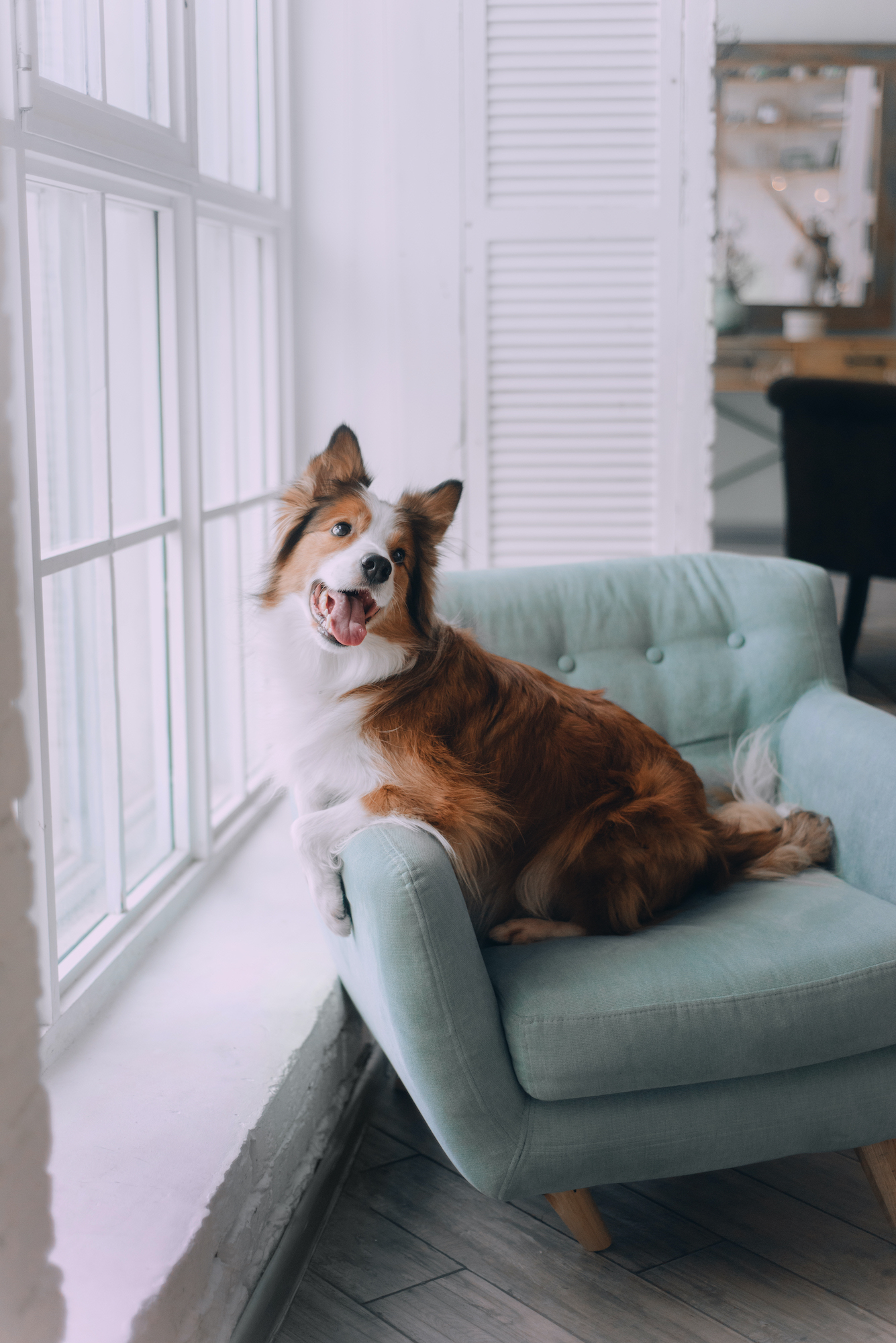 Each year, thousands of pets go missing, and many don't make it back home. Many pets (especially indoor pets) don't wear collars or tags. Even if your pet wears a collar and identification tag, collars can break off and tags can become damaged and unreadable, so these forms of identification may not be enough to ensure your pet's safe return. Your pet needs a form of identification that is reliable and can't get lost, stolen, or damaged. A microchip is a safe, simple form of identification that can significantly increase the chance that your pet will return safely.
A microchip is about the size and shape of a grain of rice and is placed underneath your pet's skin between the shoulder blades. Microchip implantation takes only a few minutes and is very safe. Each microchip is unique and carries vital information about your pet—including your name, address, and contact information. When a microchip is implanted, the pet owner is given a registration form to complete. Registering the number on the microchip includes your pet in a national pet recovery database. Veterinary hospitals, animal shelters, and animal control offices across the country are equipped with special electronic scanners that can detect the microchip and read the identification number. If a lost pet is picked up by animal control or found by a good Samaritan and presented to a veterinarian, a quick scan of the microchip reveals the identification number. A toll-free phone call to the pet recovery database alerts the microchip company that a lost pet has been identified. The pet owner can then be contacted and reunited with his or her pet!
Young puppies and kittens can receive microchips, but even if your pet is already an adult, you should consider microchipping. Even indoor pets can get outside accidentally and get lost, so if you're relying on other forms of identification, you could be placing your pet at risk. Microchipping is a safe, effective way to help ensure your pet's return if the unthinkable happens.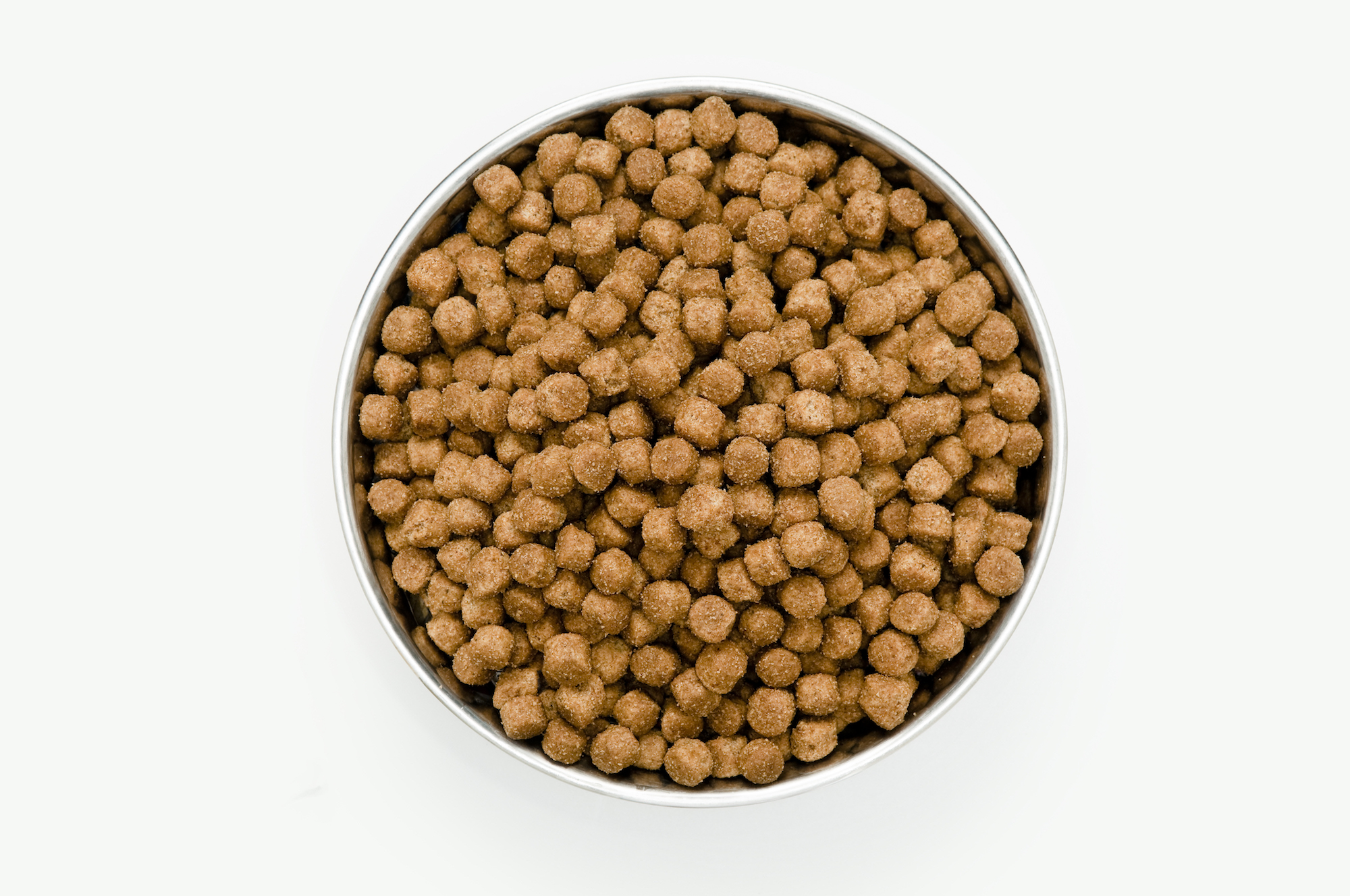 From the very first day you bring a new pet home through the final days of its life, nutrition plays a critical role in your pet's overall health and well-being. Many pet owners take nutrition for granted, in part because the availability of so many nutritionally complete commercial diets has taken much of the guesswork out of choosing a suitable diet for a pet. However, did you know that your pet's nutritional needs change with age and activity level? Did you know that specially formulated diets can assist in the management of various medical conditions, including kidney disease, diabetes, arthritis, and heart disease? Do you know how many calories your pet should have each day and whether you are over- or underfeeding? Are you comfortable reading and interpreting pet food labels?
Whether your pet has special dietary needs or simply needs to shed (or gain) a few pounds, our nutritional counseling services can help you accomplish your goals and keep your pet in good health. We offer counseling in dietary selection and feeding practices for pets during various life stages, such as growth, pregnancy, nursing, and the "golden years." If your pet has a medical condition, we can help you select the most appropriate diet to suit your pet's needs.
It can be easy for a pet owner to become overwhelmed by the available selection of pet foods, all of which claim to have specific benefits for pets. We can offer expert advice to help you negotiate the complicated array of choices. Let our nutritional counseling service help you achieve and maintain optimal nutrition for your pet.
Wellness Care Adult Dog & Cat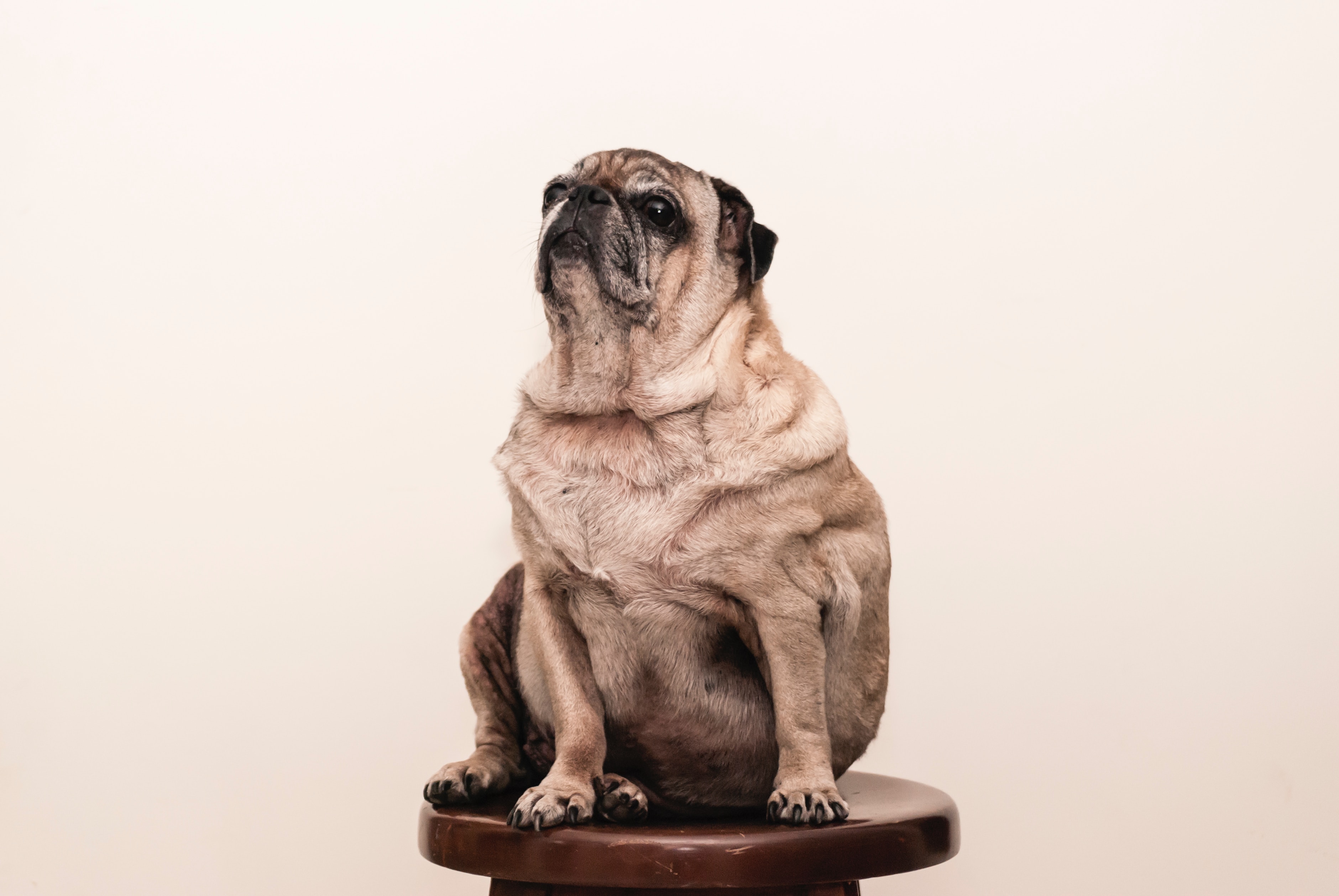 Preventive care is important for our pets. Regular exams can help us keep up with arising health issues, allows you to discuss questions regarding pet care and health topics with a professional (not Dr. Google), and maintains a patient relationship with the veterinarian.
Vaccinations are necessary to protect against diseases. Most diseases we vaccinate for are transmitted easily and do not require your pet be in contact with other animals. An indoor only or mostly indoor pet is at risk too. We will tailor your pets vaccine protocol to fit their lifestyle.
Regular exams and vaccines are a major part of keeping your pet healthy and happy, along with parasite protection, blood screenings, exercise, and good nutrition.
If it will be your first time visiting us you can click the link for our
New Client
form at home before your appointment.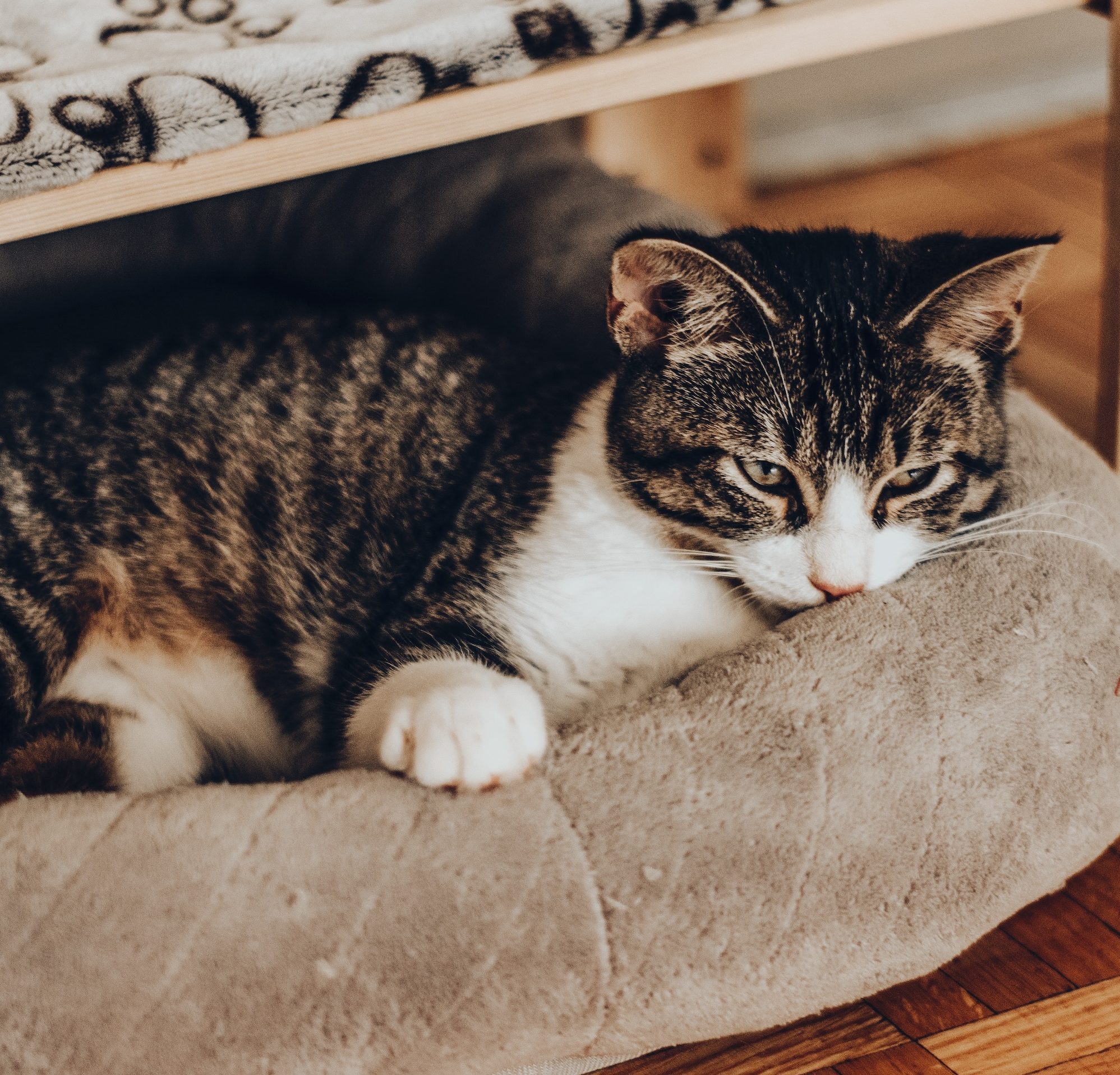 The practice of high-quality veterinary medicine focuses on the entire patient – from medical issues that affect physical functioning, to emotional and psychological issues that affect well-being. Experiencing pain can affect the body's physical functioning and can have a detrimental effect on a patient's well-being and state of mind. That's why pain management is among our primary considerations when we are treating a pet for any medical condition.
From routine procedures (such as a spays or dental cleanings), to more advanced medical treatments (such as bone surgeries or cancer treatments), to chronically painful conditions (such as arthritis or back pain), we are dedicated to providing safe and effective pain management to every patient. We will also help you recognize signs of pain in your pet so that we can modify his or her pain management plan when necessary.
Recognizing and alleviating pain in our patients is at the very heart of quality, compassionate patient care. We don't take pain management for granted and will employ all our skills to help ensure your pet's comfort, well-being, and full recovery.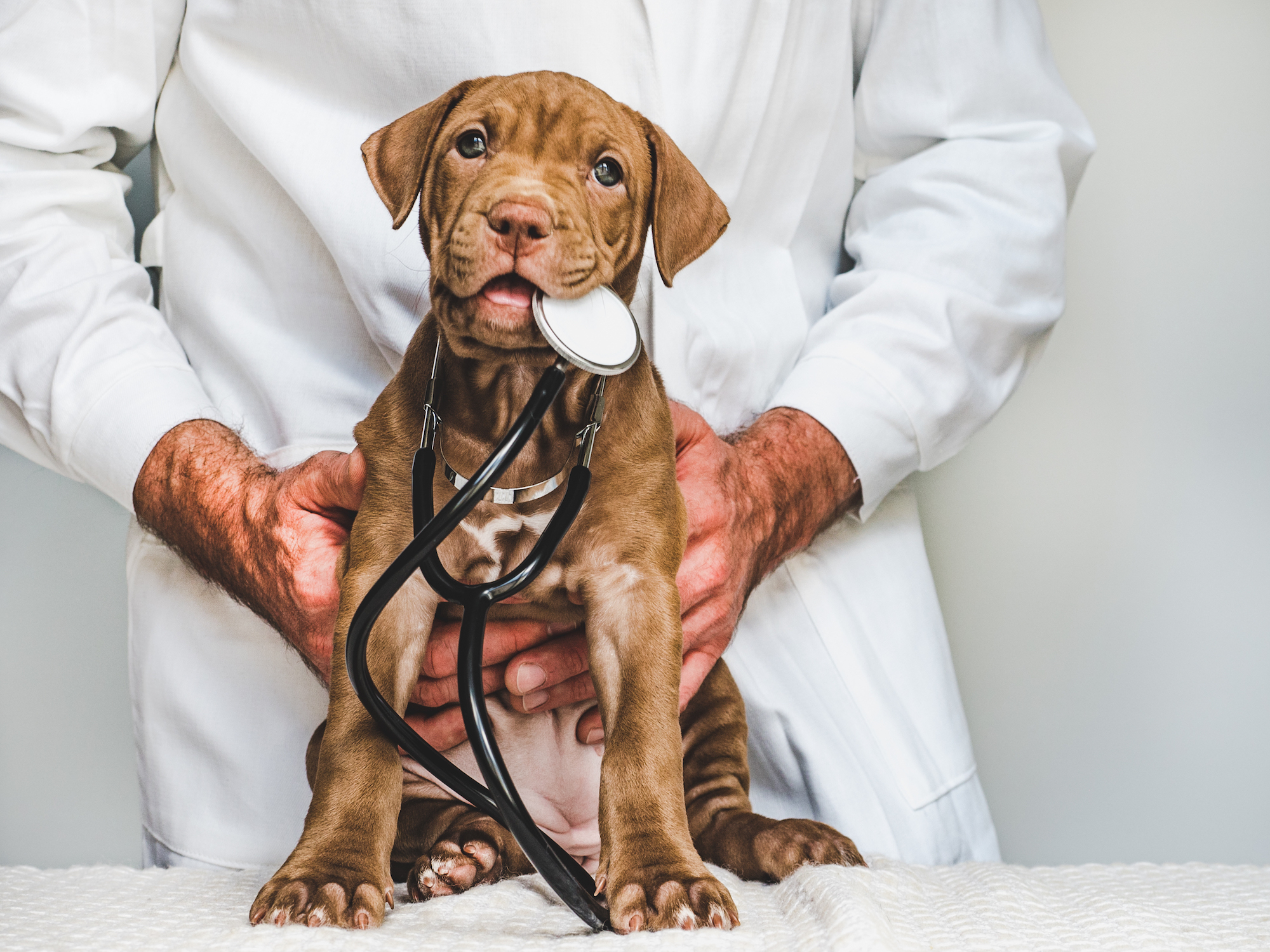 Radiography is a valuable diagnostic tool in veterinary medicine. As we continually strive to offer the highest quality medicine and diagnostic testing, we are pleased to offer radiology services as a means of providing excellent care to our patients.
A radiograph (sometimes called an x-ray) is a type of photograph that can look inside the body and reveal information that may not be discernable from the outside. Radiography can be used to evaluate almost any organ in the body, including the heart, lungs, and abdominal organs, as well as the bones.
Radiography is painless, safe, and completely non-invasive, and it uses only very low doses of radiation. Because the level of radiation exposure needed to perform radiography is very low, even pregnant females and very young pets can undergo radiography. Radiographs can be used to evaluate bones as well as the size, shape, and position of many of the body's organs. The size of organs is important because some medical conditions—such as kidney, heart, or liver disease—can alter the size of these organs. The shape and position of organs can be altered or distorted by certain medical conditions, including intestinal blockage or cancer. Tumors, depending on their size and location, can also sometimes be detected using radiography. Radiography can also be used to diagnose bladder stones, broken bones, chronic arthritis, certain spinal cord diseases, and a variety of other conditions.
Radiographs are an important tool that can help us make a correct diagnosis for your pet. Our radiology service is staffed by caring, skilled professionals who will provide state-of-the-art care with compassion and expertise.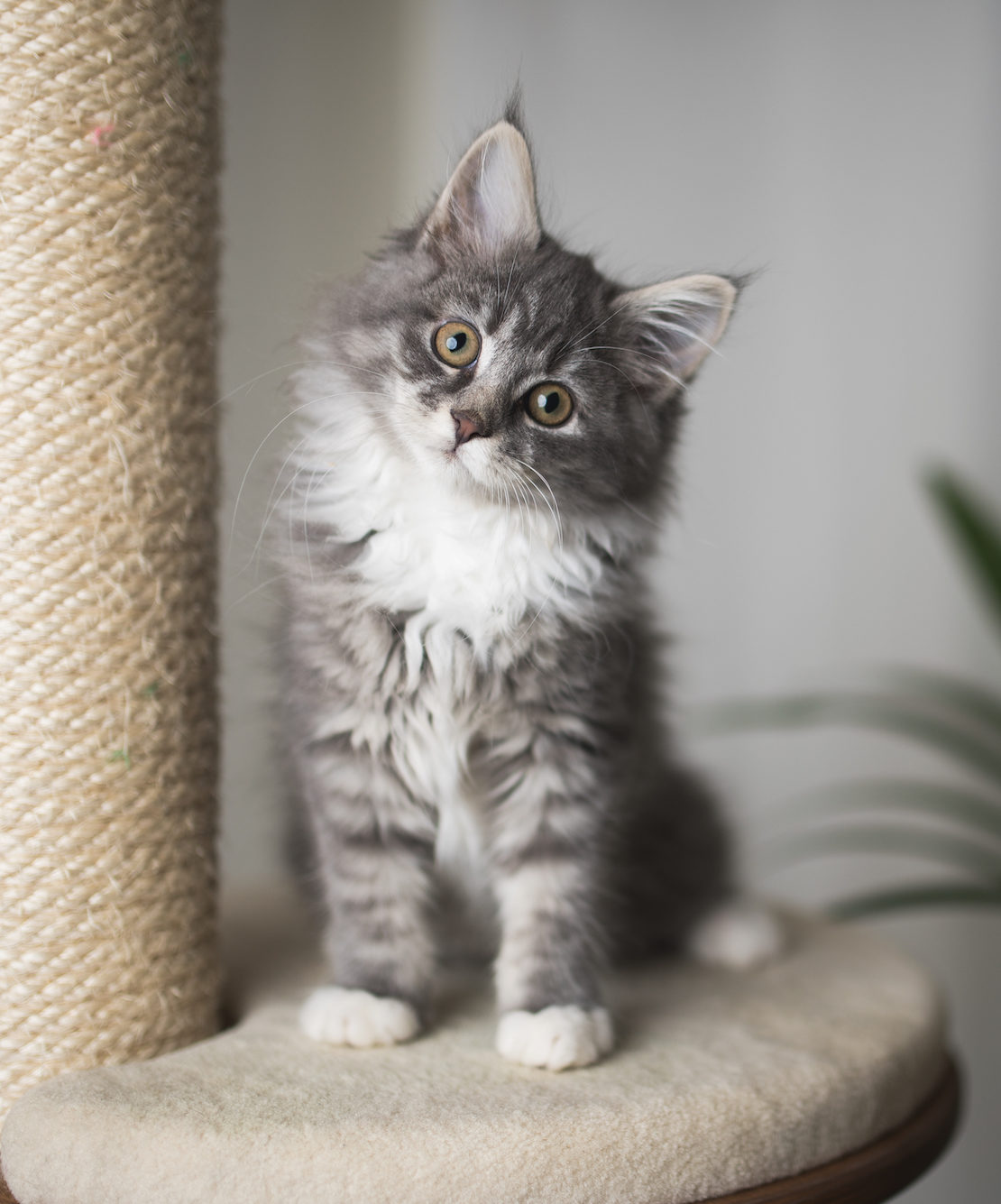 At Lewis Animal Hospital we are dedicated to get you off on the right foot with your new furry friend. We want to equip you with not only the best information about health care but also about house and litter training, feeding, obedience, and other important issues for new pet owners.

Vaccinations
Puppies and kittens are at higher risk to infectious diseases because their immune systems are still developing. Because of this, you should keep your young pets isolated from strange animals and should not take them on walks in the neighborhood or to parks until their vaccine series is completed. We recommend starting vaccines at six to eight weeks of age and repeating boosters every three to four weeks until they are at least twelve weeks old. We ask you some questions when you bring your puppy or kitten in for their first visit that will help us select which diseases pose the greatest risk to your pets and design a vaccine program to match their lifestyle, activities, and breed.
Parasite Control and Prevention
Most puppies and kittens are actually born with intestinal parasites. These worms pass across the placenta from mom during pregnancy and infect the babies. This is very important as these parasites pose not only a risk to your pets but some them also affect humans. A common misconception among pet owners is that they will be able to see worms in their pet's feces if they are infected. While worms can be visible in the feces when there is a heavy infection or when tapeworms are a problem, the vast majority of dogs and cats do not pass worms when they are present in the intestines. When we perform a Fecal Analysis here at Lewis Animal Hospital, we are actually looking for microscopic worm eggs. We recommend that all new pets have at least one clean fecal check before they finish their vaccine series. In addition, we may recommend deworming your pet as a precaution especially when they are very young. When your pets are old enough we also can recommend the flea and tick control as well as starting Heartworm prevention when appropriate.
Nutritional Consulting
Getting your puppy or kitten off to a good start with proper diet not only will provide them with the best nutrition, but also may help prevent some potential health problems later in life. We will work with you to help you select the best food for your pet that will both fit your budget and provide you furry friend with the best diet possible.
Behavior and Training
We understand that new pet owners have a lot of questions. We set aside time during every appointment with puppies and kittens to discuss any behavior or training issues you may be facing. We can give you hints on house breaking or litter training, chewing issues, helping you "blend" your family when there are older animals trying to adjust to this "intruder", and many other issues. We recommend Talk Dog Toledo with Master Behavioral Trainer Cheryl Kubista for those looking for a professional trainer.
Laboratory testing is a valuable diagnostic tool in veterinary medicine. As we continually strive to offer the highest-quality medicine, we are proud to include in-house diagnostic laboratory services as a means of providing excellent care to our patients.
Although many important diagnostic tests can only be performed by outside laboratories, other tests can be performed in-house. Having access to accurate in-house diagnostic test results can help our veterinary care team serve your pets' needs by expanding the testing options available to all our patients.
Have questions about the diagnostic testing services we offer? Ask one of our skilled professionals how our laboratory services can benefit your beloved pet.
Probably the biggest concern our pet owners have when their pet is facing surgery is that "something will happen" while their pet is under anesthesia. While there is no such thing as risk free anesthesia, we strive at Lewis Animal Hospital to make our anesthesia procedures as safe as possible. First, we run pre-operative blood work on all of our patients undergoing a procedure requiring anesthesia. This blood work helps us detect hidden problems in your pet's liver, kidneys, and other organs before we expose them to the drugs we use to sedate and anesthetize them. This is vitally important as these drugs are removed from the body by these organs and even a minor problem could pose a risk to your pet. Also we use a state of the art system that monitors your pets vital signs while under anesthesia including heart rate, respiratory rate, Oxygen saturation, and heart rhythm. This systems allows us to detect most problems before they can pose a serious risk to your pet.
Laser therapy has a broad range of uses in veterinary medicine, from expanding surgical options, to promoting wound and tissue healing, to enhancing physical therapy results. In our continuing effort to offer the highest-quality medicine to all our patients, we are proud to provide laser therapy supervised by our expert health care team.
As a cutting-edge medical advance, laser therapy requires a highly skilled and dedicated staff. Fortunately, our health care team is experienced in laser therapy and committed to maintaining the highest standards of safety and overall care. Our staff has been extensively trained and will handle your pet with care and compassion, so rest assured that your pet will receive the very best care in our state-of-the-art medical facility.
Does your pet have a medical or surgical condition that may benefit from laser therapy? Call us to learn how we may be able to help.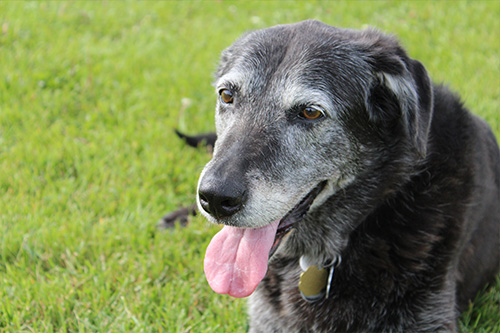 Are you having problems caring for a terminally ill pet at home? Does your pet have a medical condition that is painful or causing poor quality of life? Are you afraid that your sick or elderly pet is suffering?
Our staff of compassionate, caring professionals can help you through this painful experience. We offer hospice services and will work with you to ensure your pet's comfort and dignity during his or her last days and final moments. Do you have special requests? Do you have questions about care of your pet's remains? We can help you with these concerns and will make every effort to accommodate your wishes at this very difficult time.
Deciding when your pet may need hospice care or euthanasia is a very personal and private decision, but that doesn't mean you have to make this difficult choice on your own. Our hospice and humane euthanasia services are conducted with respect, compassion, and care. Before you struggle through one more day with a sick, elderly, or terminally ill pet that is suffering, call us to learn how we can help.
Here are some helpful resources during this trying time.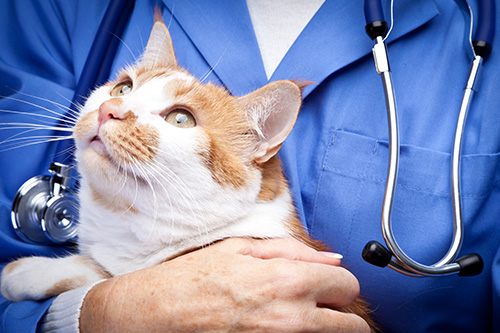 General Surgery
We offer all of the most common surgeries that most pet owners might need including spays, neuters, and declaws. In addition we also do a variety of other types of surgeries including mass removals, hernia repairs, wound repair, and many eye surgeries. We take pride in not only the quality of our surgical care but also in providing the best surgical environment using sterile gowns and surgical instruments in a dedicated surgical suite. Also, we strive to make the cost of surgery as reasonable as possible to help you provide the best care for your pet.
Orthopedic Surgery
Dr. Mason has advanced training in the field of orthopedic surgery. He is a graduate of the AO/ASIF Canine Basic Course in fracture management and repair. In addition, he has attended numerous seminars and short courses at The Ohio State University, The University of Georgia, and the North American Veterinary Conference and also the Central Veterinary Conference. This advanced training allows Dr. Mason to provide the best care for your injured and hurting pets.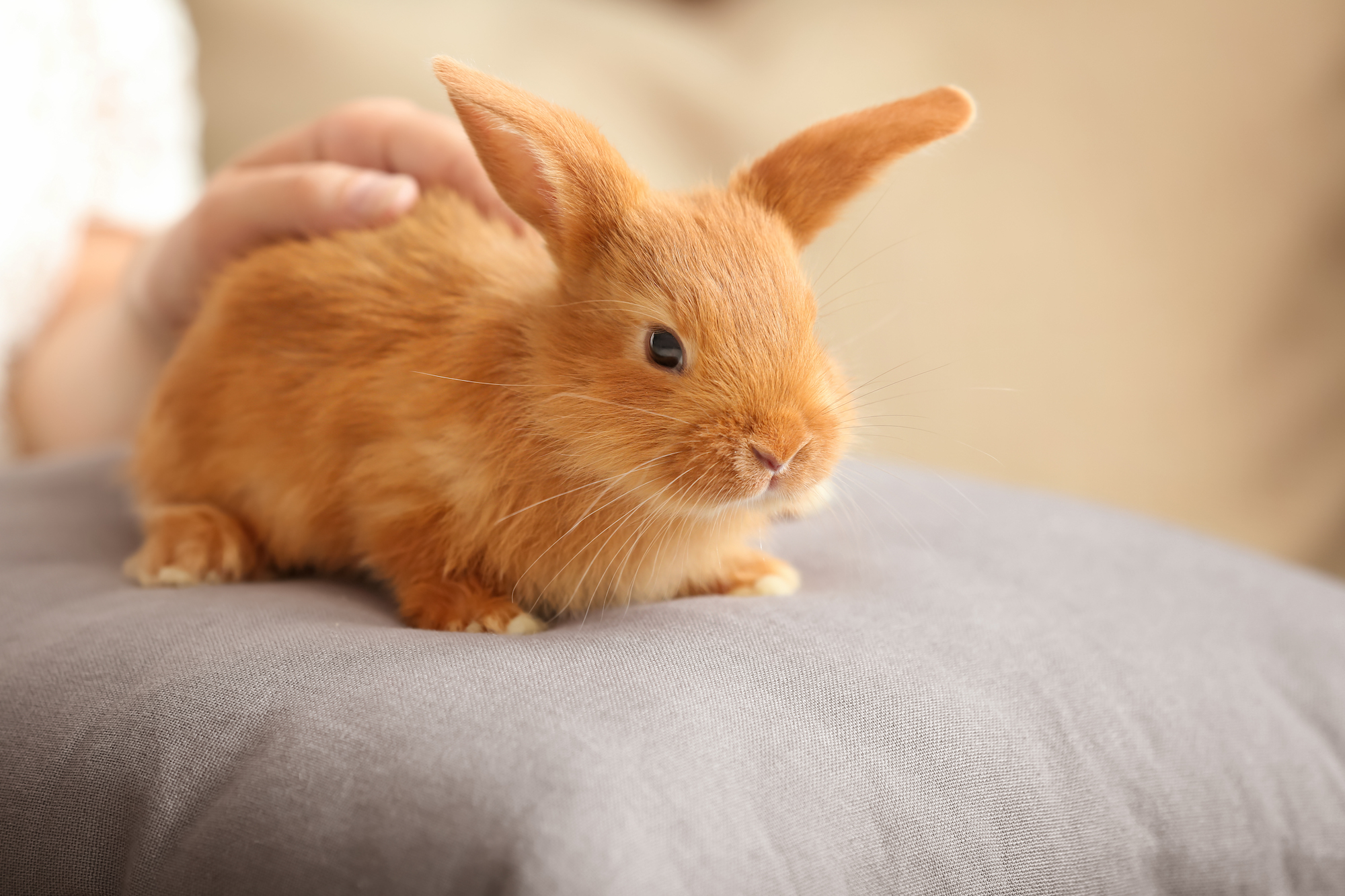 Rabbits, guinea pigs, ferrets, and other small mammals have become popular pets as increasing numbers of pet owners come to understand the unique bond that can form with one of these special creatures. But did you know that small mammals need some of the same routine wellness care that dogs and cats need? Do you know if your pet should be spayed or neutered? Do you know if any vaccinations are recommended to help maintain good health? Do you have questions about proper nutrition, cage cleaning, grooming, or any other aspects of care and husbandry? Our staff of skilled professionals is well trained in the care and husbandry of small mammals and can give you the information you need to keep your "pocket pet" looking and feeling great.
Why not call to schedule a wellness visit? We can perform a physical examination, answer any questions you may have about your pet, and discuss whether any changes in diet or at-home care are recommended to help ensure the health and longevity of your pet.
Veterinary medicine for exotic pets is growing as the popularity of these animals increases. When pet owners have access to the best information about nutritional and environmental management, exotic pets have a greater chance to live longer, healthier lives. If you own one of these unique pets, we encourage you to schedule a complete physical exam and consultation on proper care and feeding. Our trained staff can assist you with all of your small mammal needs.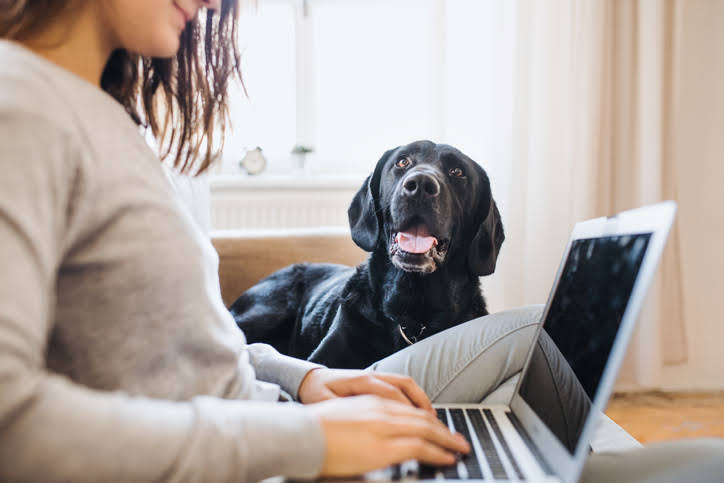 What does the Pet Portal do for our clients?
See what vaccinations or services your pet's due for
Request appointments, prescription refills, and diets
See upcoming or previous appointments
Keep in contact with use through the pet portal messenger
Set up email alerts for your appointments or when it is time to give medication
Use our care guides for reliable information on pet care, diseases, or behavior
Share you memories with others, why you love your pet, silly stories, or friends you have loved and lost
Leave information for pet sitters or your kennel, have all the information you want your caretakers to know about your animal companion in one place
Leave us feedback, is there something you think we can change, or just want to say thank you we would love to hear what you have to say